"THE CASE of a BEGINNER DRONE"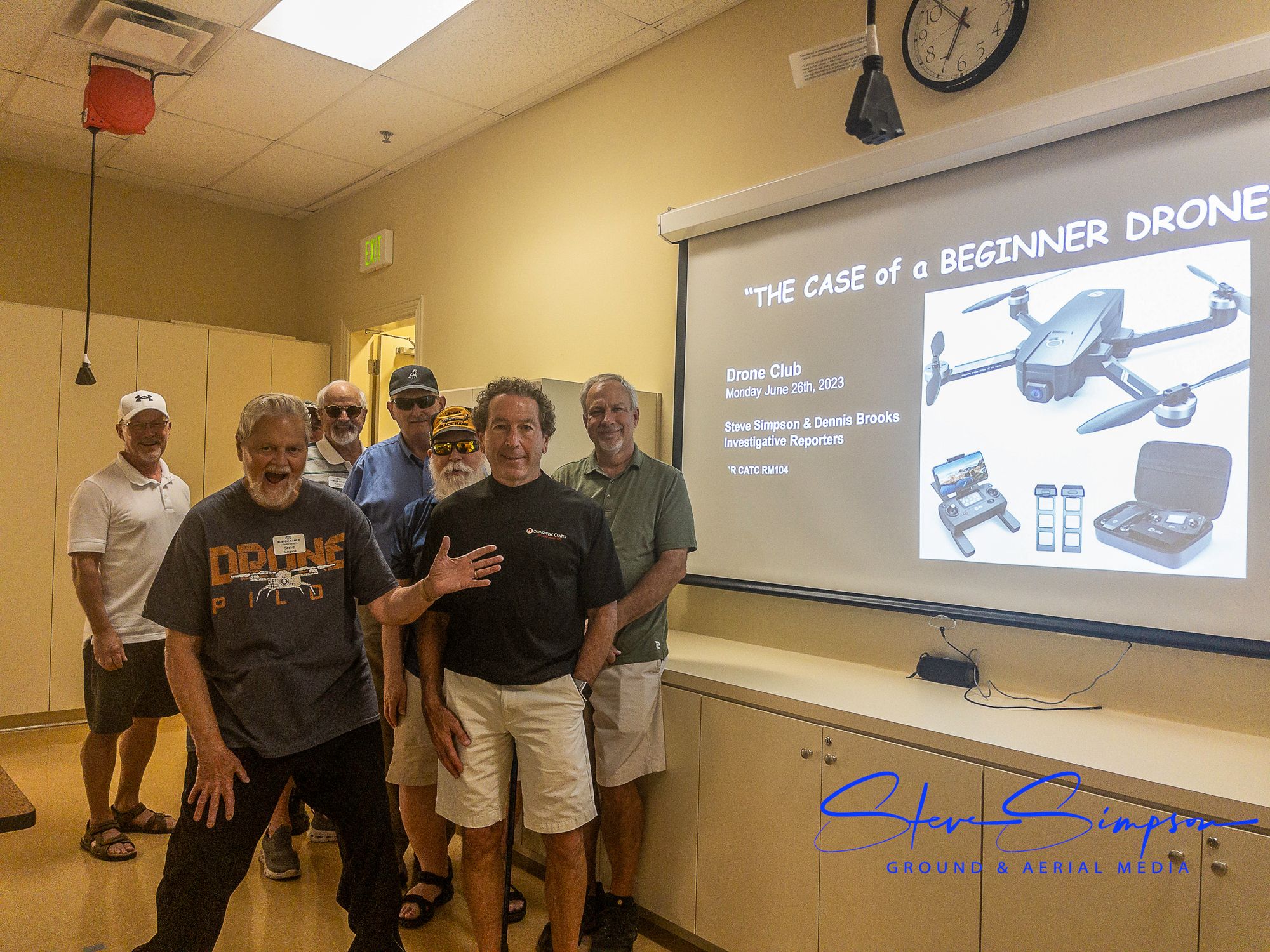 By Steve Simpson, Club Officer
The Drone Club meets the Forth Monday Evening of each month from 7 to 8 PM in Room 104 at the Creative Arts Technology Center. We have No Dues and Attendance is Open for any Robson Resident who is interested in anything that is Drone Related regardless of what they own or understand but have a desire to learn more about.  We encourage all attendees to join our FREE Membership in Groups.IOat httpshttps://groups.io/g/rrdroneclub and to visit our Websiteat https://robsontech.club/meet-your-faa-safety-team-rep/
Our Monday June 26th meeting was to inform attendees of "A Beginner Drone and Would this be the Best Purchase".
We had a robust group of Robson Attendees who interacted during the Presentation with an Agenda that included "PURCHASE GOALS" | "DOING THE RESEARCH" | "MAKING A PURCHASE" | "WHAT ARE THE FAA RULES" | "WHERE CAN LEGAL FLIGHTS TAKE PLACE" | "WHO CAN MENTOR".
At our Monday July 24thMeeting, we will have Steve Simpson & Dennis Brooks (Club Officers) presenting the Robson Ranch July 4thParade with the Premier of the YouTube Music Video of the Best Drone Images.
We hope to see everyone then.