"PROFESSIONAL PROJECT PLANNING…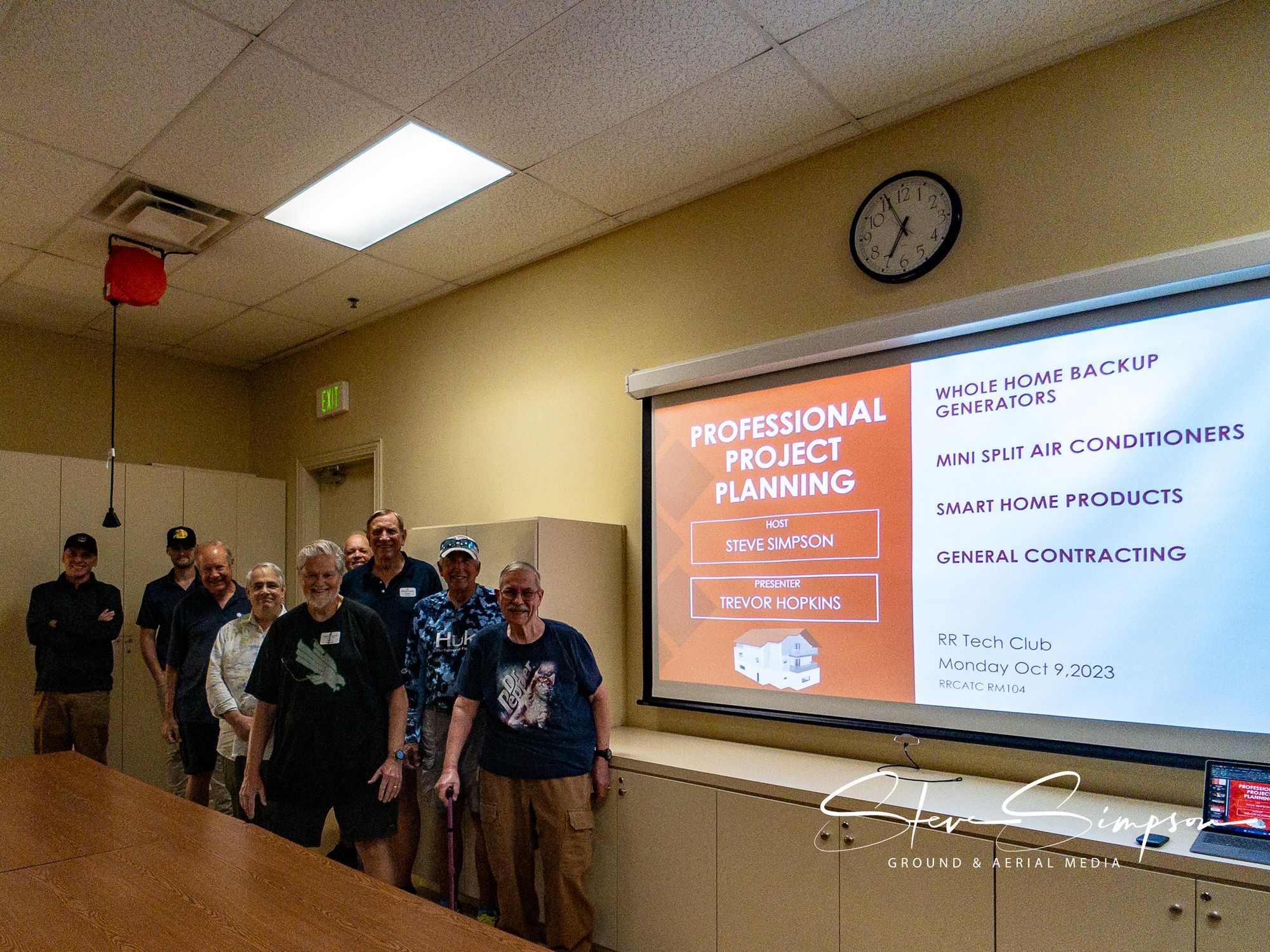 By Steve Simpson, President
The Tech Club meets the Second Monday Evening of each month from 7 to 8 PM in Room 104 at the Creative Arts Technology Center. We have No Dues and Attendance is Open for any Robson Resident who is interested in anything that is Tech Relatedregardless of what they own or understand but have a desire to learn more about.  We establish our membership in Groups.io at https://rrtxtech.groups.io/g/main and our Website is https://robsontech.club/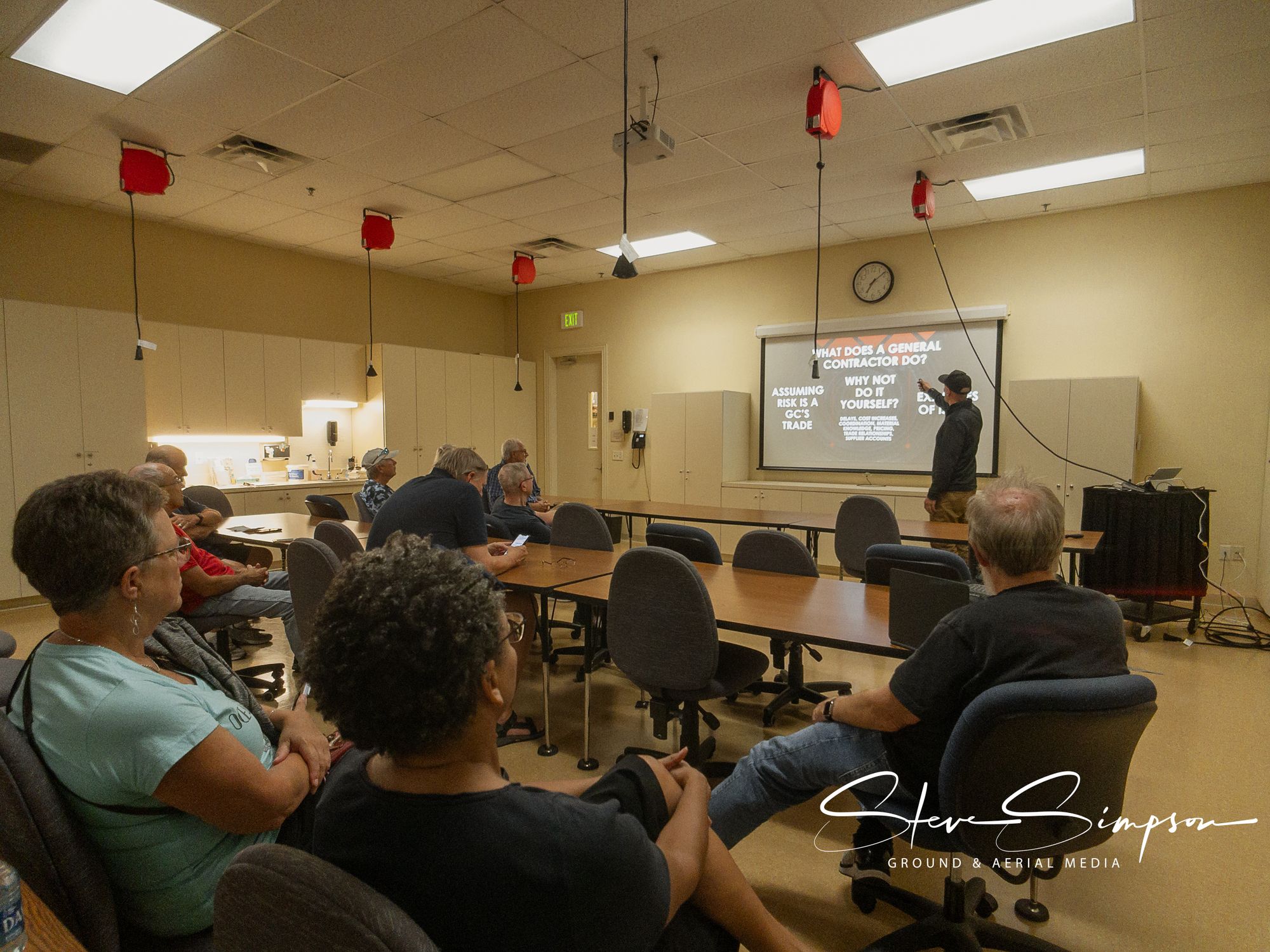 General Meeting Session Topic was "PROFESSIONAL PROJECT PLANNING…Understanding More about what a General Contractor is as well as Installations of Generac Home Generators | Garage Mini Split AC | Smart Home Integrations"!
The Presentation was focused on "What a General Contractor Does and the Difference between Good and Bad Contractors | Process of Installation of a Home Generator or a Mini Split AC."
Trevor Hopkins (General Contractor) Presented on the following Agenda…"Project Management from Start to Finish".
Our Next Tech Club Meeting will be November 13th when Mary Ornberg (Life Memory Book Creator) will be presenting on how she can assist you into organizing a Life Memory Book from videos and photos.