"MOBILE IMAGE PRINTING"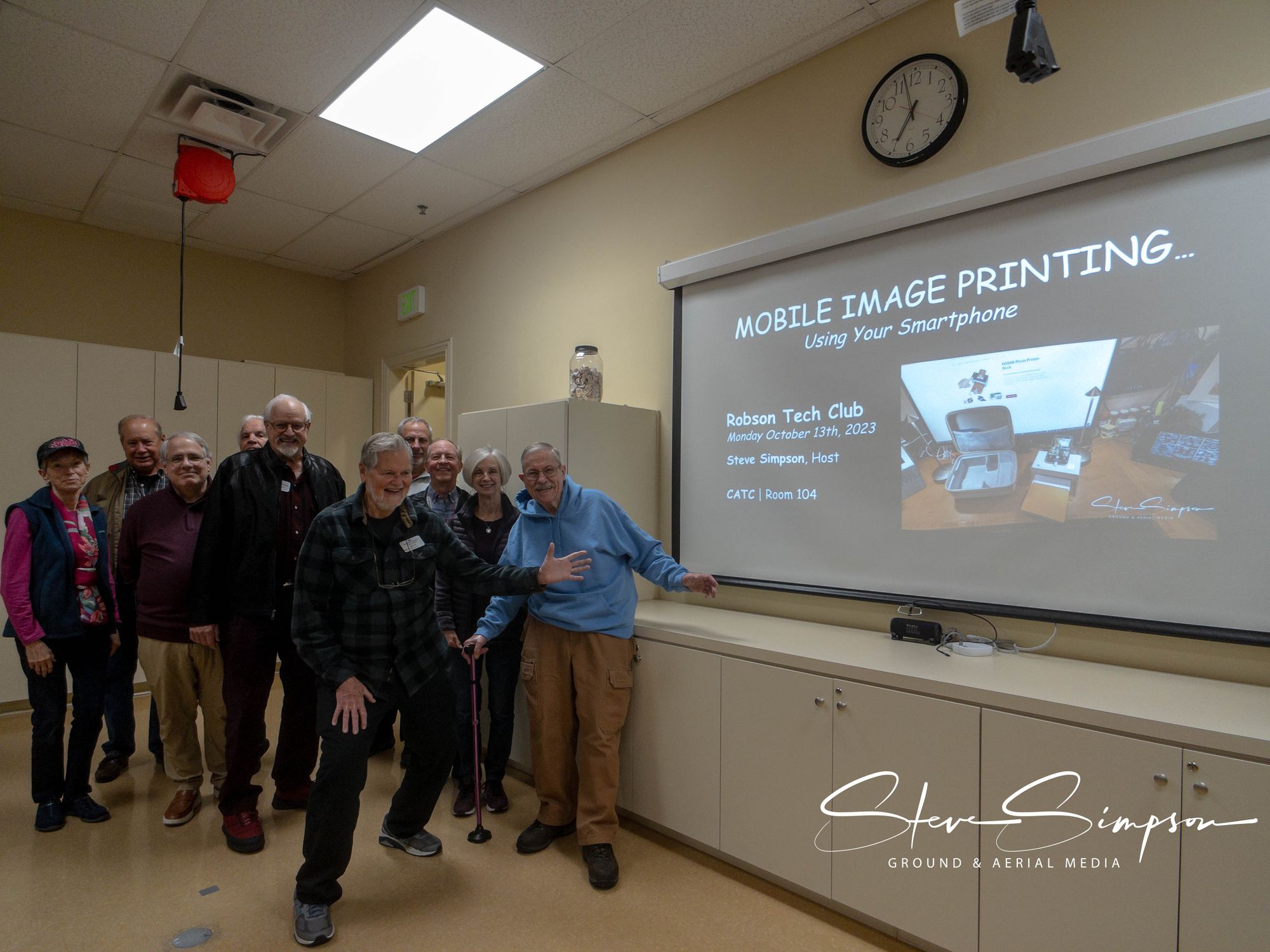 By Steve Simpson, President
The Tech Club meets the Second Monday Evening of each month from 7 to 8 PM in Room 104 at the Creative Arts Technology Center. We have No Dues and Attendance is Open for any Robson Resident who is interested in anything that is Tech Relatedregardless of what they own or understand but have a desire to learn more about.  We establish our membership in Groups.io at https://rrtxtech.groups.io/g/main and our Website is https://robsontech.club/
General Meeting Presentation Topic Included the following, "Review of Two Inexpensive Instant 4 Inch x 6 Inch Image Portable Printers for Creating a Memory Book Directly From Your Smartphone".
Steve Simpson (Club President) presented on the following agenda…"Strategy" | "Equipment" | "Cost" | Set-Up" | "Demo".
We WILL NOT MEET IN DECEMBER so Our Next Tech Club Meeting will be JANUARY 8th, 2024, when Steve Simpson will be presenting on Christmas Magic Lights @Robson Ranch!