JULY 4TH @ROBSON RANCH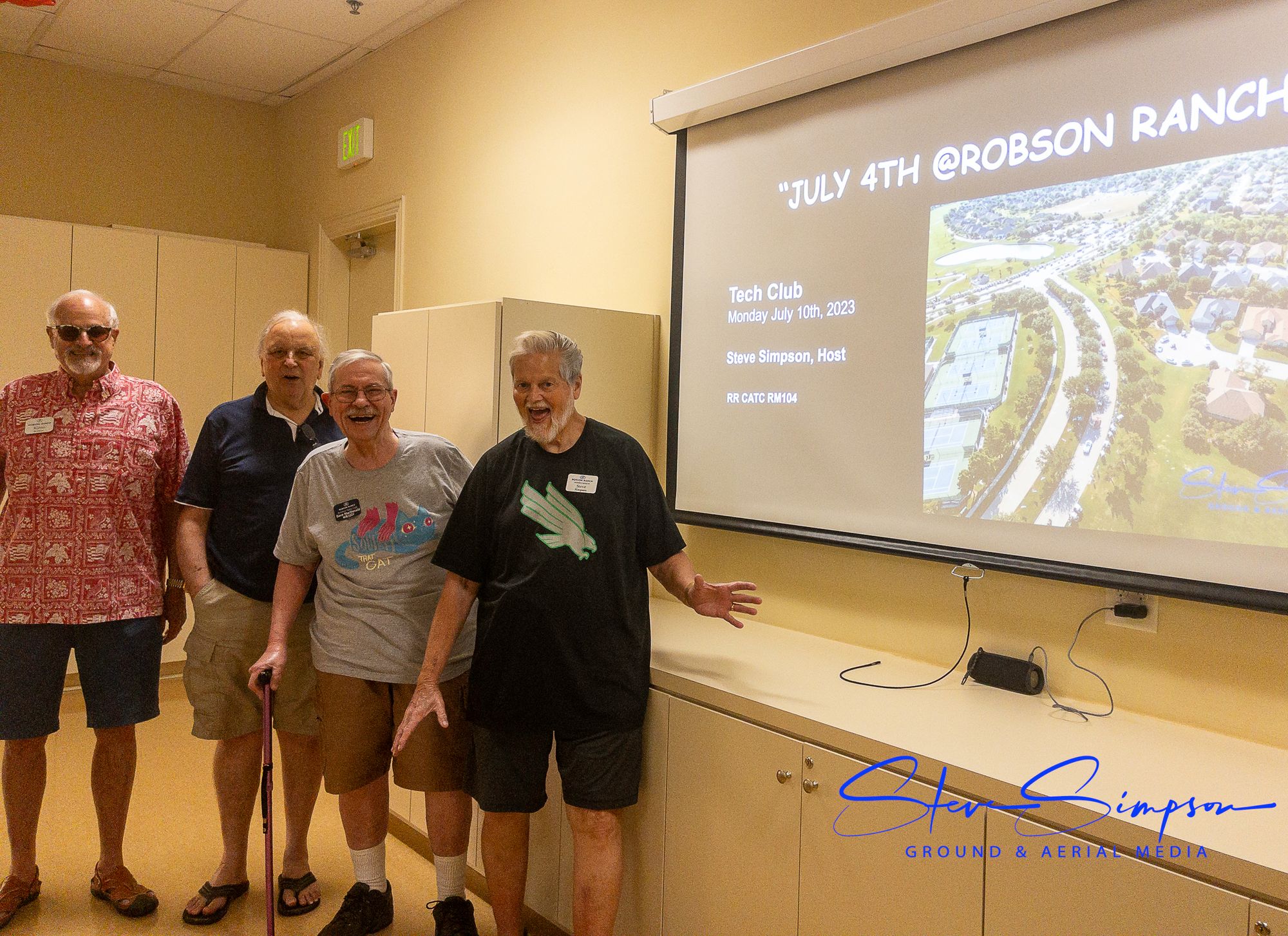 General Meeting Session Topic was "Robson Ranch July 4th Firecracker Run | Walk & Parade Image Capture"!
The Presentation was focused on "Processing Over 1,000 Drone and Smartphone Captured Images into a Manageable Presentation."
Steve Simpson (Tech Club VP) Presented on the following Agenda…"My Hardware" | "My Software" | "My Locations" | "My Reward" & "My Q&A Time".
We will not be meeting in August so our  next Tech Club Meeting will be September 11thwhen Paul Marriott will be presenting on his Tesla Model Y EV.
Any Questions… Questions… contact Steve Simpson @817-919-1065 or steve@groundandaerialmedia.co